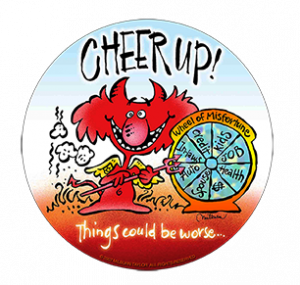 Well folks, it's hard to find anything to laugh at or even smile about during this pandemic. But later this week I'll start posting some fun and free drawings you can download, and share with friends and family—just to let them know you're thinking of them.
Thanks, and keep on spinning!
Milburn
NOTE: Right click on the image above and save it to a file on your computer.