From retro to contemporary illustrations, Milburn Taylor works with mixed traditional and digital media:
Pencil
Pencil and water color
Prisma Color
Photoshop
Illustrator (vector)
Creative combinations of art and photography.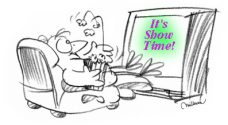 If Milburn's style isn't perfect for your needs, he works closely with other talented artists on special projects. So, no matter what kind of cartoon art you're looking for, HumorGraphics can help! Click here, fill out the contact form, and tell us what you're looking for. We'll get back in touch as soon as possible.
Hover over any of Milburn's illustrations below, a slide-in camera icon will appear; click on it to start the slide show.